Modular Church Buildings – The Smart, Fast Way for Your Congregation to Expand
Raising the funds to build a church, synagogue, temple, or fellowship hall, or to expand the space your congregation has outgrown, is no easy task. It takes hard work and perseverance, and it may be Raising the funds to build a church, synagogue, temple, or fellowship hall, or to many years before you meet your fundraising goal. In fact, most churches need to finance their building projects because construction costs are so high.  Why not consider modular church buildings instead of waiting so long or taking on too much debt?
Modular Genius, in Joppa, Maryland, helps congregations across the nation take advantage of the savings available from modular worship centers. The company can also serve as general contractor for all aspects of the construction process. Whether you need a small assembly building (720 S.F.) or a large one (over 14,000 S.F.), they offer many standard floor plans designed to meet your needs. If you're considering something more elaborate, custom floor plans are also available.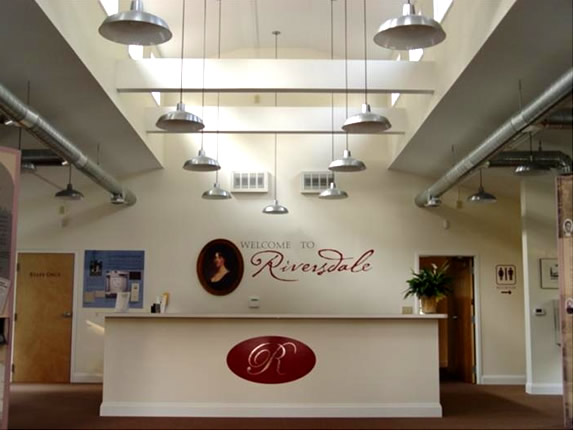 Modular construction methods have come a long way, and the variety of extraordinary designs that can be manufactured today may surprise you. Modular buildings no longer look like boring, unattractive boxes. If you are starting from scratch, the design possibilities are endless. If you are expanding, modular structures can be adapted to complement existing buildings, with exterior finishes such as brick, stucco, siding and other architectural features.
Traditional "stick-built" church construction is slow and expensive, and customers often experience unforeseen delays caused by bad weather, site preparation issues and other problems. It's not unusual for expenses to spin out of control or for the work to take far longer than you anticipated. Modular buildings, on the other hand, offer the following advantages:
Faster completion:  Delivery time of factory-built modules is about 40% faster than conventional construction; modules are generally ready in a few short months. They are delivered to the building site in almost-finished condition and have been engineered so that stairwells, utility lines, heating and air conditioning, and other systems are already in place, and are ready for connection like building blocks. This means your congregation will be able to occupy its new worship facilities sooner.

Sizeable savings: The cost of modular building construction is, on average, 20% lower than conventional construction. Due to the fact that the modules are built while preparation is taking place on your building site (grading, foundations, utilities, paving), you also experience significant time savings. As soon as your site is ready, the modules are ready to be assembled.

Technical innovations: Modules are constructed of wood, steel, or concrete; the same materials used in conventionally built structures.  Innovations, such as "clear span" framing systems, allow for wide open interior spaces without the need for interior support columns. This is particularly useful for churches, synagogues and assembly halls where the inside of the building needs to be open and spacious.

Superb quality: Modular buildings meet (or exceed) the same state and local building codes as site-built structures, but factory fabrication means that they incur stricter quality controls and more frequent inspections. Because the quality of the materials is so high, modular buildings are virtually indistinguishable from their conventional counterparts. This enables you to save money without sacrificing quality.

Environmentally friendly: Most new modular units are built with recycled steel, making them strong, fire-resistant and mold-resistant. The manufacturing process uses less energy and water, and waste is controlled with strict manufacturing controls. Assembly practices also make them inherently more energy-efficient. There are additional "green" options, such as energy-efficient utilities, eco-friendly insulation and no-VOC or low-VOC interior wall and floor treatments.

Flexibility:  Modular worship centers can be mobile or permanent, single-story or multi-story. They are also moveable to another location if you only need the space for a limited time. If you want to add on a prayer center, choir room, a new chapel, youth center, or Sunday school center, the possibilities are endless and cost-effective.
Modular Genius has facilities throughout the United States, enabling them to manufacture modular church buildings very near your location. Contact them at (888) 420-1113 to discuss convenient, affordable options that will exceed your expectations while honoring the values and traditions of your congregation, or get a free quote in 60 seconds from the "Ask the Genius" calculator.