Modular Building Inventories Offer Greater Savings
When you're working with a tight timeline and strict budget, modular building inventories offer great flexibility for customers who want to build or expand quickly. Most modular builders have used prefabricated classrooms and other modular buildings in stock in excellent condition and priced for substantial savings.
Prefabricated modular buildings provide maximum flexibility. They can be small or large (under 1,000 SF to over 20,000 SF), single- or multi-story, traditional or contemporary in design, and individual buildings or several arranged in a campus or complex. There are a variety of siding options, roofing materials, and wall and floor finishes, and they can be installed to meet temporary or permanent space requirements.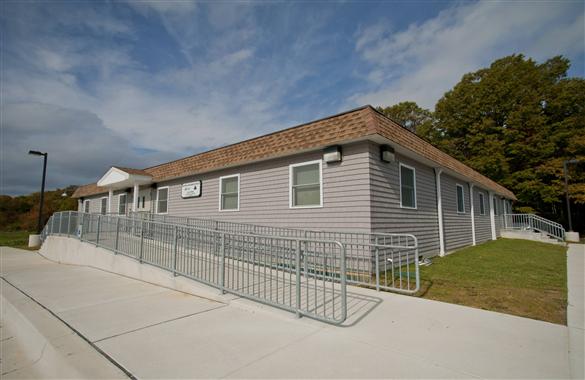 Modular Genius has an inventory of modular buildings, as do many other modular builders. If you are looking for used modules to buy or rent, here are a few tips to keep in mind:
Local building permits – Any pre-owned modular building you acquire will have to meet your local building codes, so be certain it complies with the proper requirements. Call the building department of the city or town where it will be located to get a conditional use permit for the structure.
Price – Many used modular buildings will save you 10-40% in labor and materials cost because they're being recycled for your use. If, however, your budget is somewhat flexible, it may be wise to weigh the price of renting or purchasing used modules against the cost of new modular buildings. The wait may be slightly longer and new units may be more expensive, but you will get exactly what you want with a better warranty.
Condition – As long as the modular buildings were maintained properly, they should continue to serve you for many years. Find out if the modules you intend to rent or purchase need repainting, repairs or renovations of any kind. You can often ask for modifications to the floor plans and interior/exterior finishes to suit your needs. It may also be possible to change the location of doors and windows, and add ADA-compliant ramps and steps.
Delivery and setup – Will the seller deliver the modular structures and set them up for you (and is this included in the price), or will you be expected to transport and set everything up yourself? Is there already a foundation on the construction site for the buildings, or will this need to be taken care of before you can accept delivery? Many modular manufacturers can take care of this for you.
Warranty – Is the seller offering a warranty? Have the pre-owned buildings been inspected for weather tightness, structural integrity, mechanical HVAC operation, and electrical and plumbing compliance? Many sellers offer limited one-year warranties on any repairs they make, but don't forget to ask.
If you have any doubts about repurposing pre-owned modular buildings to meet your needs, consider the recent Awards of Distinction for excellence in modular building renovation from the Modular Building Institute. Buildings originally used in a retail setting were remodeled for use as a modular chapel for the St. Sharbel Mission in Las Vegas, NV.
The renovations achieved an "Old World" look for the church, complete with a stone bell tower. The church saved $1 million by utilizing modular construction, and the project was completed in 122 days.
Check the modular building inventories of companies across the nation when you need more space. They are ideal for use as classrooms, offices, assembly space, daycare centers, healthcare clinics, employee housing, equipment shelters, retail kiosks, and everything else you can imagine.