Modular Nursery Buildings: A Safe Environment for Kids
Modular nursery buildings provide a cost-effective way to create safe, healthy and stimulating environments where pre-school aged children can learn and discover. They can be as small or large as you wish and can accommodate any number of kids.
According to Child Care Aware of America, children spend as many as 12,500 hours in child care facilities between infancy and school age. So, it's critical to give them a healthy space where they can be creative. Unfortunately, constructing a traditional brick-and-mortar building from the ground up is often very expensive.  The cost of modular construction is at least of 20% lower than traditional construction, and modular buildings are prefabricated and delivered to your site, ready to install, often in 90 days or less.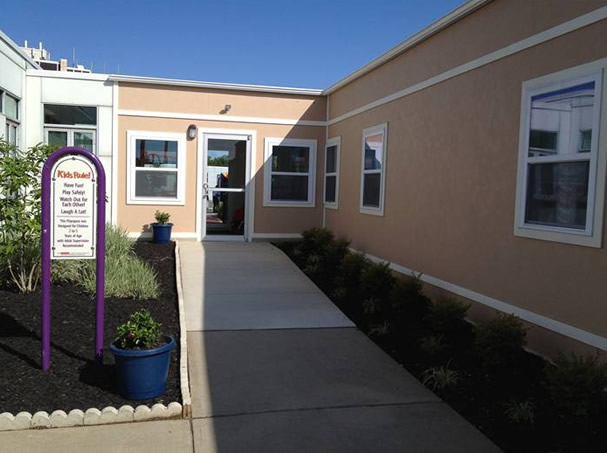 Environmental Benefits
Another great feature of modular buildings in an education setting is that they are eco-friendly and LEED-certified.  By choosing modular construction, you can improve the health of the youngsters in your care and reduce your operating costs by using less energy.
To attain LEED certification, buildings must be designed and built to save energy and water, reduce CO2 emissions, improve indoor environmental quality, and utilize sustainable resources. Modular daycare buildings meet all of these requirements. If you have any questions about specifications, you shoto contact the folks over at Modular Genius who would be happy to help you.
Modular buildings are weatherproof, mold-resistant and fire resistant.  You can enhance the "green" environment for children and teachers by adding eco-friendly insulation and exterior reflective materials to reduce heat, installing translucent walls to let in more light, and choosing low-VOC paint and wall and floor treatments that don't emit toxins.
Before You Start
Depending on your location and where you need to place your new childcare building, your options are greater than that of traditional construction, but there are some things you will need to consider before you begin:
Many cities require your land to be zoned for daycare use, and they may have restrictions on modular buildings. You may also be limited to a maximum number of children per square foot of building. The building permit process can be lengthy, but must be done before you begin the design stage.
You will need adequate land that is level and stable. If the grade exceeds the tolerance level of your modular building, the land will have to be re-graded for a foundation.
Depending on the climate and other environmental factors, your land may need drainage improvements to avoid excessive water accumulation.
The modular building will have to be connected to public water and power utilities. If those lines are not already installed, you make have to make utility improvements before your building can be installed.
Unlimited Child-Friendly Design Options
Modular childcare buildings can be designed in every imaginable configuration, from as little as 750 square feet to 15,000 square feet or more. Most modular builders have a team of team of specialized engineers and technicians who will work with you to design a space that meets your unique requirements, whether you need a stand-alone building or intend to connect it to existing facilities.
You may want a colorful and spacious interior classroom area without support columns, an activity room, washable walls, child-level windows, storage closets or cubbies, a bathroom or two, and sheltered patios for outdoor play. Just about any child-friendly feature imaginable can be incorporated into modern modular buildings, enabling you to reflect who you are without a lot of cost.
Modular buildings can be moved, modified and expanded to add space as you grow. Their exteriors can be finished with brick, stucco, siding or other architectural surfaces that will blend in with other buildings on the property or in the community. All in all, modular nursery buildings can offer your childcare facility many safe and green advantages.