Used Modular Buildings for Sale
If you need additional space now, take advantage of the variety of used modular buildings for sale across the nation that offer substantial savings over both traditional stick-built structures and new modular buildings. They are a quick, affordable and attractive solution for use as temporary swing space or as permanent solutions.
Pre-owned modular buildings are ideal for alleviating overcrowding in the workplace. They can be quickly deployed as classroom swing space, temporary call centers, sales rooms, mobile construction offices, daycare centers, health clinics, and a myriad of other uses. If you are interested in acquiring a used modular building, you should contact a reputable company that has the expertise to assist you. Modular Genius is one such company. Contact them to see if they have something suitable for your project in their inventory.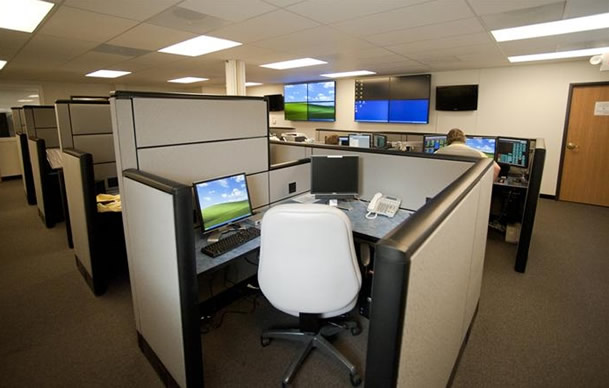 Used buildings are available in many sizes, from under 1,000 S.F. to over 20,000 S.F., and are ready for quick delivery to your location. Many floor plans can be modified and reconfigured to meet your needs. They can also be customized with new roofing materials or exterior siding and/or paint to blend in with other structures on your premises. It may also be possible to change the location of doors and windows, or add ADA-compliant ramps and steps.
Choosing used modular buildings is also an environmentally responsible solution.  Re-purposing an already existing structure for a new use benefits the environment by keeping discarded materials out of landfills and may help your business earn LEED® points. LEED, or Leadership in Energy & Environmental Design, is a green building certification program that recognizes best-in-class building strategies and practices. Learn more about LEED® here.
Most modular builders, such as Modular Genius in Joppa, Maryland, have high-quality used buildings in stock that are priced to fit practically any budget. Before you buy a pre-owned modular building, consider the following factors.
Condition
If the previous owner performed adequate maintenance, the used modular buildings should continue serving your needs for a long time. Many manufacturers put their pre-owned modules through a rigorous inspection prior to resale, checking for structural integrity, weather tightness and operation of HVAC and electrical systems and plumbing. Find out if the modules you intend to rent or purchase will need repainting, repairs or renovations of any kind, and factor in the additional expense.  If repairs have already been done, ask the seller if they will provide a warranty.
Cost
Compare the cost of the pre-owned building against that of a new modular building. You may be able to save 10% to 40% by buying used, but a new module with your desired floor plan and features may ultimately be more cost-effective and provide a better warranty. If your need for more space is not urgent, you may be able to wait slightly longer to get exactly what you want.
Delivery and Setup
Have you already prepared the foundation for your modular building? Many modular manufacturers can take care of this for you to ensure that your site is ready for delivery. Check with your city or municipality to determine if you need a conditional use permit.  Find out if the seller will deliver and setup your pre-owned structure for you and whether or not the cost is included in the total price.
You will find an extensive selection of new and used modular buildings for sale throughout the U.S. to satisfy your space requirements. Keep in mind that modular buildings can stand on their own as individual structures or be combined to create larger structures. They can also be designed as multi-story structures in excess of 100,000 SF, complete with elevators.  Expand easily by adding on more modules or easily move them to another location, something you just can't do with a traditional stick-built structure.